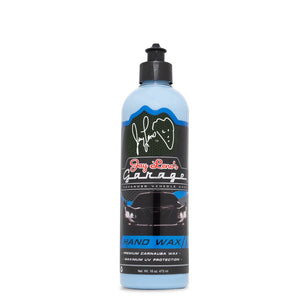 Regular price
Sale price
$17.99
It's hard to duplicate the depth & warmth provided by 100% natural, Brazilian carnauba wax. Hand Wax from Leno's Garage is an easy to use car wax that effortlessly melts into your vehicle's finish providing weeks of durable paint protection.
The dreaded wax on, wax off routine made easy
100% natural carnauba wax based protection
Glides on easy, wipes away even easier!
Enhances depth, color & clarity
Provides a sacrificial barrier to guard against harsh environmental elements
16 oz.
Similar products
Customers who viewed this item also viewed